2016 Masi Speciale Randonneur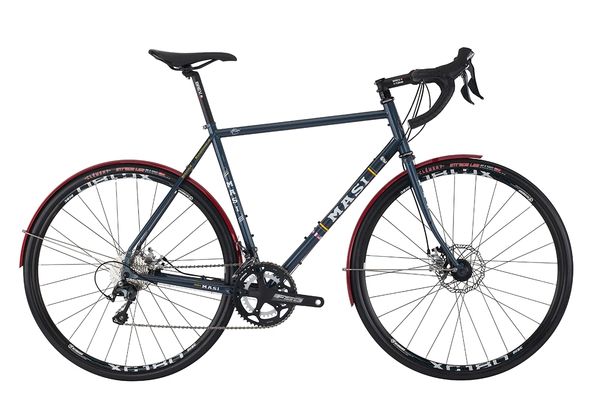 2016 Masi Speciale Randonneur
It's hard to imagine a bike with more personality and character than the Randonneur. This is the bike that keeps moving forward regardless of conditions, load, strain and terrain. Designed for the long road with the longest shadows, the Randonneur is a steady and comfortable companion for any distance and any challenge. And with character like that, who would you rather share the beauty of nature and the wonders of the wilderness with?
Features
New 2016 Masi Speciale Randonneur disc frame,100% double butted chromoly w/ rack & fender mounts
Masi lugged chromoly disc fork w/ lowrider rack & fender mounts
FSA Omega Compact 50/34t w/ Mega EXO BB
New Shimano Tiagra 10 speed shifters, front & rear derailleurs
Shimano 4600 12-30t, 10-speed cassette
Brev. M flared alloy drop bar w/ Brev. M alloy 3D forged stem
Brev.M alloy seatpost
Weinmann XC180 28h rims, alloy 28h disc cassette hubs
Clement Strada LLG 700x32c
Promax DSK-300R disc brakes
Please note: This bicycle will not be shipped and must be picked up in store.